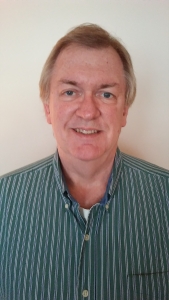 6am-9am on America's Best Music 1280 WNAM
Wisconsinite Dan Markus was born in Lancaster, and developed a passion for the music of the era because his older brothers were always listening to their transistor radio. When the Beatles invaded America in 1964, Dan was hooked, but still never considered a career on the radio.  Other people did that sort of thing.
After 8th grade, Dan's family moved to Phoenix, AZ, then two years later returned to Wisconsin to Lake Geneva, from which he graduated high school.  That summer he got a job at the nearby Lake Geneva Playboy Club-Resort, as a combination busboy/assistant stage manager, running spotlight for stars like Tony Bennett, Sonny and Cher, Ann-Margaret, and dozens more.  He did that for 4 years in college, finally giving that up to take his first broadcasting job.  At the same time, he also attended the University of Wisconsin-Whitewater as a Political Science major.  When he wandered into the University's campus radio station, he fell in love with radio and immediately changed his career plans to broadcasting.  He volunteered at student-operated WSUW-FM to learn the business.  A year later, he had his first broadcast-related job at the cable TV station in Janesville, where he directed newscasts, did sports play-by-play and hosted "The Uncle Dan Show," largely for the entertainment of local children.
He returned to radio with jobs in Duluth, Fort Atkinson and several stations in Milwaukee. In 1993 he was hired to launch an Oldies station in Springfield, IL, and it immediately hit #1 and stayed there all three years Dan programmed it.  Several years later he diversified by programming rock and country stations in Indiana and Pennsylvania, respectively.  That was following by a return to Wisconsin in 1999 to program Green Bay's 103.1 WOGB, and remained there until late 2016.
"I'm really thrilled to be returning to Cumulus Broadcasting's WNAM and WVBO. I love the music on both stations.  It will be difficult to follow in Chuck Lakefield's footsteps.  He is a well-known and much-loved pro in the Appleton-Oshkosh market.  I congratulate him on his move to WVBO mornings.  At the same time, I'm looking forward to delivering the same kind of warm and friendly shows that Chuck is famous for."
Dan is married, since 2005, to Viki (sic) Markus and lives in Brown County.